Looking For A Boat Slip?
Click here for currently available slips in the Washington Park Marina (PDF).
E-mail Alerts Now Available!
Sign-up to receive e-mail notifications from the Michigan City Port Authority. Get news, updates and more – right in your e-mail inbox. Sign-up today!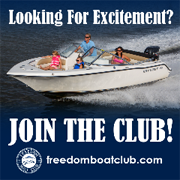 E-Mail Newsletter
Please enter the e-mail address that you would like to SUBCRIBE to The Michigan City Port Authority email alert list and newsletter.
The Michigan City Port Authority values your trust and privacy while online. We will never rent or sell your personal information that you provide while visiting our web site. For more information, please review our Privacy Statement.